Last month in Tashkent, Vekic became the youngest finalist at a WTA event in six years, a run that has taken her within touching distance of a place in the Top 100. Should she achieve this goal within the next six months, the Croatian will become the first 16-year-old to do so since a certain Caroline Wozniacki back in 2007.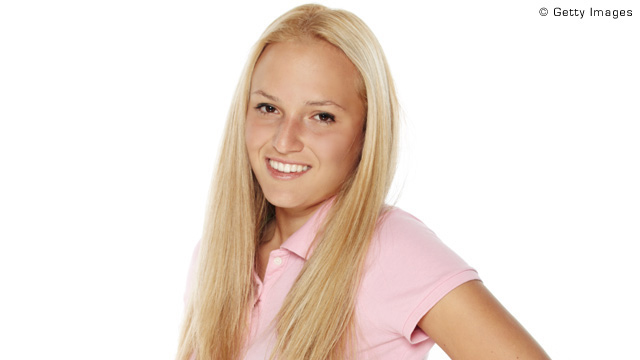 However, before she can begin to contemplate her path to tennis superstardom, more pressing engagements lie in store, like a date with wtatennis.com to talk training, travelling and famous family friends.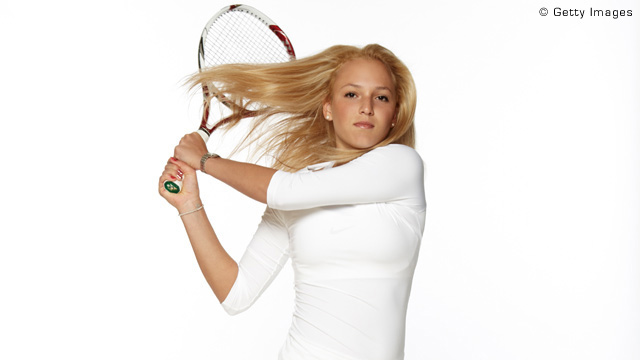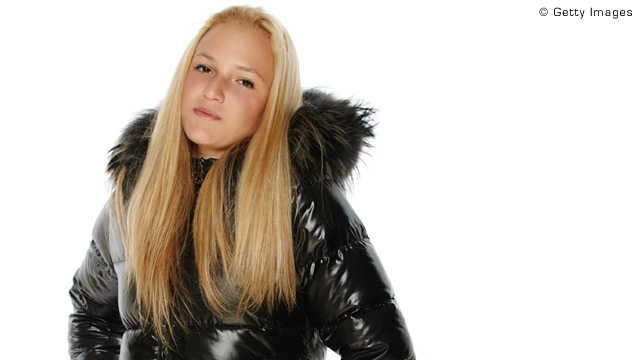 WTA: How did you get into tennis?
Donna Vekic: Before I started playing tennis, I was actually doing gymnastics for a few years. Then when I was six I started playing tennis at a local club in Osijek. I loved it straight away and from there started playing local, then national tournaments. At 10 I won the national under 12s title and after this I realized that I really wanted to make it to the top.
WTA: Can you tell us about your family?
Donna Vekic: My parents are called Igor and Brankica and both played sport when they were younger. My dad was a soccer goalkeeper in Croatia. He played for the team in Osijek and was there at the same time as Davor Suker, who is now quite a close family friend – he was even sending texts to my dad in Tashkent! My mother also competed professionally in athletics, mainly doing the hurdles. I also have a younger brother called Bruno who is 13 and still at school back in Croatia.
WTA: Can you tell us about your current coaching situation?
Donna Vekic: I'm based in London and train mostly at the Virgin Active Northwood training centre north of London where I've hit with a few of the British girls, including Anne Keothavong. My mother is with me while I'm in London and my dad usually travels with me when I'm playing tournaments. I'm coached by David Felgate who was introduced to me by my agent about four years ago.
WTA: After your success in Tashkent, what does your schedule look like for the rest of 2012?
Donna Vekic: I didn't have much motivation to carry on in juniors as I think it's better for my career to concentrate on the full tour. I played my last junior tournament at Wimbledon and now I'm concentrating on improving my ranking – it would be really cool to make it into the Top 100 by the end of the year. After Tashkent, I'm going to be training for three weeks before playing a 100K ITF tournament in China.
WTA: What are the strengths in your game?
Donna Vekic: My best shots are my forehand and serve, although my backhand is not far behind! I'm also really strong mentally.
WTA: Did you have a tennis idol growing up?
Donna Vekic: I never had an idol growing up. But I watched a lot of tennis on TV. I think this helps you learn and improve your own game. I really like to watch players like Djokovic and Nadal who both have that amazing on-court charisma and athleticism.
WTA: What has been you best memory in tennis so far?
Donna Vekic: Definitely Tashkent – it was the most amazing week of my life. To come through qualifying and then do so well was just an amazing feeling.
WTA: What is your favorite tournament?
Donna Vekic: I was lucky enough to play all the junior Grand Slams. Wimbledon has always been my favorite tournament although I think hard is my best surface.
WTA: How do you juggle your school work with life on the tour?
Donna Vekic: I'm in my second year of high school in Croatia. Mainly I'm studying on the road and getting my homework sent to me and then I come back to take the exams.
WTA: What can't you live without when you're travelling?
Donna Vekic: My phone! I know my dad won't like that answer! I use it to keep in contact with my friends at home and I can't imagine being without it.
WTA: Away from the court, what do you like to do to relax?
Donna Vekic: I'm a big music fan and I'm going to see Jessie J live in March. Oh, and I'm also a huge Gossip Girl fan. That's my favorite show on TV! Other than that, just normal things like hanging out with friends.
WTA: If you had to describe yourself in one word, what would it be?
Donna Vekic: Competitive.
WTA: If you could meet anyone in the world who would you like it to be?
Donna Vekic: The Queen!
WTA: If you weren't a tennis player, what career would interest you?
Donna Vekic: I would like to get into acting. I haven't done any yet, but it's something that really interests me and I'd like to try at some point.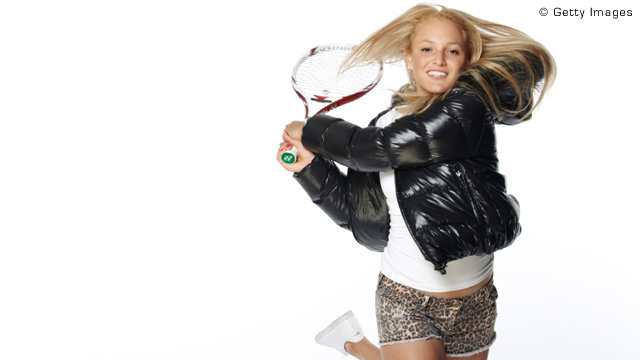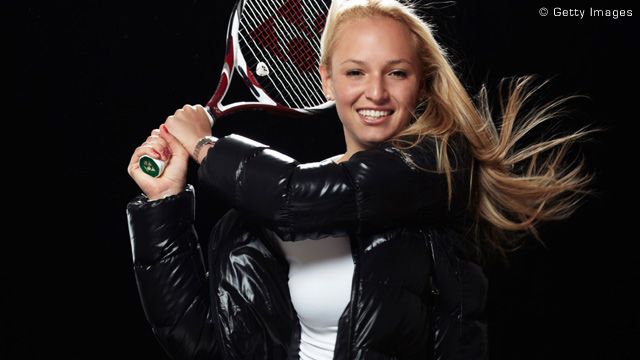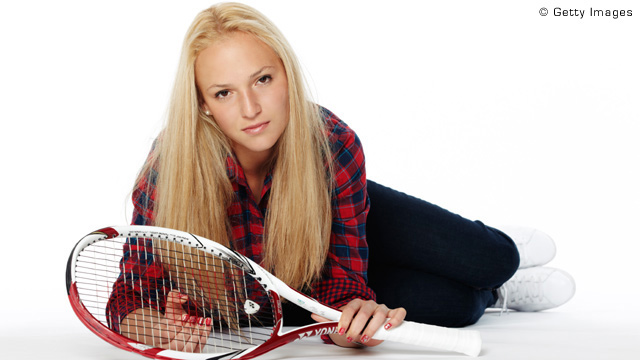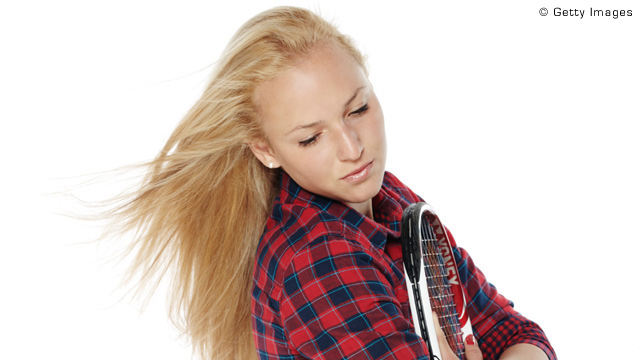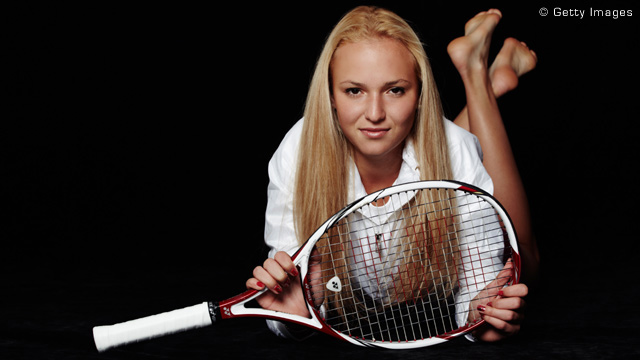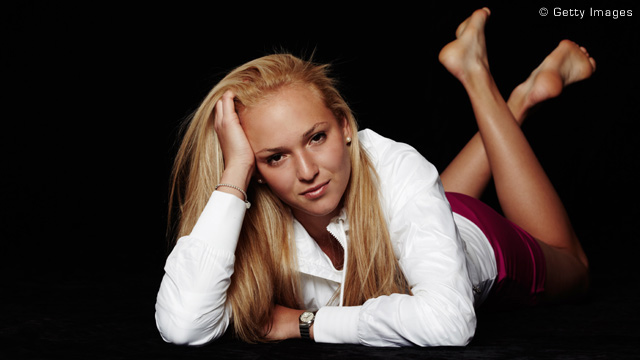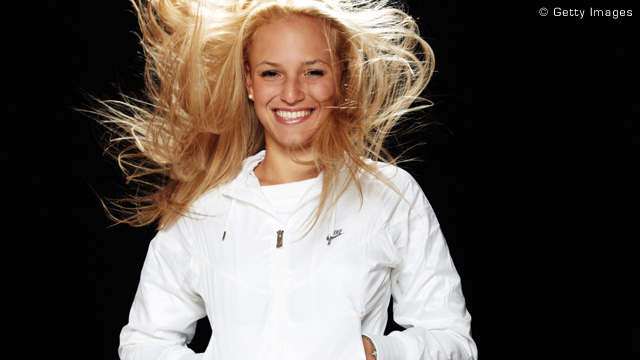 Like our Facebook Page